Get a Prestige Car Finance Quote within 60 Minutes
MacManus Asset Finance is a leading independent commercial finance brokerage, and has traded since 2005. We are authorised and regulated by the Financial Conduct Authority and are full members of the National Association of Commercial Finance Brokers
Prestige Car Finance for Company Director, High Net Worth Individuals & Businesses.
Funding for New & Used Premium & Prestige Car Brands including Sports & Classic Cars
Finance from £25,000 to £2Million
Dedicated Account Manager Providing Bespoke Service from Beginning to End.
Fee Free Brokerage Service
Prestige Car Finance can be secured on all premium brands
Finance for classic and sport cars required by enthusiasts, collectors or investors is also available.
Types of Prestige Car Finance we offer
In the mass car market vehicle contract hire and leasing is widespread. It provides for a fixed monthly cost but is quite restrictive with
mileage conditions and fixed term contracts that, in our experience, doesn't provide the flexibility that most prestige car finance clients are
looking for.
Our brokerage does not exist to service the mass car finance market – it is simply not our client base. We have chosen instead to focus our
service on the high end car finance sector and the discerning needs of these clients, and for these reasons we don't offer car leasing or
contract hire solutions within our brokerage.
Instead we focus on the products that deliver the outcome most of our clients are looking for:
They want to choose their own vehicle from their own supplier.
They want to buy used as well as new cars.
They want to negotiate their own price with their supplier.
They want the flexibility to pay lump sums or settle early without excessive penalties.
And importantly, they want to OWN the vehicle, rather than lease it, benefitting from any future sales proceeds.
To provide this solution we offer the following options:
Fixed Rate Hire Purchase
A traditional HP facility with fixed equal payments throughout the term of the agreement. Full title to the vehicle passes to the client when the loan is paid off. The client can settle in full at any time.
Variable Rate Hire Purchase
As above but with variable interest rate options available from some providers.
Hire Purchase with Balloon
As above, however instead of equal monthly payments throughout the agreement a lump sum "balloon" payment is deferred until the end of the agreement. This balloon is typically set at an amount just below the expected future value of the car at the end of the finance period. This allows for initial monthly payments to be greatly reduced, and provides the flexibility for the client to either part exchange the car, clearing the balloon balance, or refinancing the balloon payment over an extended period if the client wishes to keep the car.
Sale & HP Back / Refinance
Any of the above products can be used here, however instead of buying a car, the client already owns the vehicle and sells it to the finance company. The client is paid by the finance company, allowing them to release capital from their car however they wish. The client retains full possession and use of the vehicle, however title passes to the finance company for the period of finance. In every other respect the finance agreement works in the same way as those outlined above.
Why choose MacManus Finance for Prestige Car Finance?
At higher levels of funding, and indeed for many vehicles in the sector, a more thorough approach to securing the best funding terms available is needed. No automated system could exist to allow for the uniqueness of this type of lending as the client, the vehicle and the finance deal structure sought are infinitely variable.
It is for this reason that HNW individuals or business owners seeking prestige car finance should take the time to work with a specialist prestige car finance brokerage, who understands how to best package a transaction, can guide on deal structure, understands the marketplace and importantly has access to the best and most suitable finance providers for any given clients unique circumstances.
Clients are also advised to engage the service of a skilled independent brokerage who are Authorised and Regulated by the Financial Conduct Authority and are full members of the National Association of Commercial Finance Brokers trade association.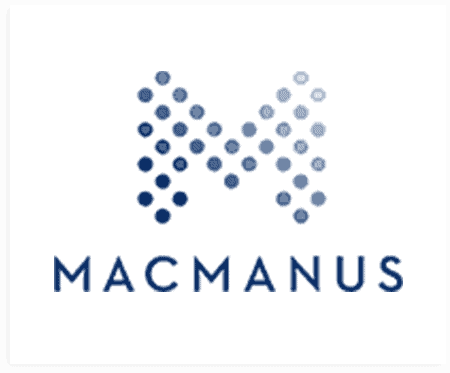 Membership of both requires that brokerages demonstrate the highest standards of integrity and submit to consistent monitoring of activities, providing the clients with confidence in the firm they have chosen to work with.
MacManus Asset Finance are one such firm – directly authorised by the Financial Conduct Authority, full members of the National Association of Commercial Finance Brokers, and with a customer base of almost 300 UK businesses whom we have supported for over 15 years.
This credibility combined with an extensive panel of prestige car finance providers, including some of the best priced, and most flexible lenders in the marketplace provides a winning combination.
How to apply for Prestige Car Finance with MacManus Finance?
We make your prestige car finance journey as simple as possible.
From your first call, email or completed webform we will act as your trusted partner, understanding your objectives and putting together options for you to consider.
We may need to ask you some general business questions and ask for some financial information from you in order to carefully prepare your personalised quotation from our funding panel.
Once you have reviewed your no obligation quotations and are happy to proceed we will prepare your application and liaise with the lenders to secure the funding you need.
Once agreed we will notify you and then liaise with you to prepare your finance agreement for signing.
From here we ensure everything is finally packaged and presented to the finance company who will activate your agreement and pay your supplier, allowing you to enjoy your new car
Still have more questions about Prestige Car Finance?
Contact us for simple and easy answers to all your questions
MacManus Asset Finance Ltd Registered Office: 1a Ynysmeurig Road, Abercynon, CF45 4SY Company Registration Number: 5785432 MacManus Asset Finance Ltd is Authorised and Regulated by the Financial Conduct Authority. Firm Number 821663. MacManus Asset Finance Ltd is an independent asset finance brokerage not a lender, as such we can introduce you to a wide range of finance providers depending on your requirements and circumstances. We are not independent financial advisors and so are unable to provide you with independent financial advice. MacManus Asset Finance Ltd may receive payments(s) or other benefit from the finance provider if you decide to enter into an agreement with them.
MacManus Asset Finance Ltd © Copyright 2020