Get a VAT Loan Quote Within 60 Minutes
MacManus Asset Finance is a leading independent commercial finance brokerage, and has traded since 2005. We are authorised and regulated by the Financial Conduct Authority and are full members of the National Association of Commercial Finance Brokers
VAT Loans with MacManus are quick and easy to arrange.
VAT Loans with MacManus are very competitively priced.
VAT Loans with MacManus help avoid late payment fees from HMRC
Avoid the headache of having to pay your VAT bill all in one go
VAT Loans provide an extra stream of funding that can be used in addition to bank overdraft or invoice finance facilities, without impacting on these existing facilities.
Types of VAT Loan we offer
The two main forms of VAT loan we offer Full VAT Loan or a Partial VAT Loan
Full VAT Loan
A three month VAT loan is sough to cover the exact, to the penny, quarterly VAT liability of a business
A copy of the completed VAT return is provided to the funder and once agreed the finance documents are prepared for the precise amount
Funds can be paid to the business directly, for onward payment to HMRC, subject to lender approval.
Or the business can pay HMRC directly in full in the first instance and then have the VAT payment refinanced a day or so later, subject to proof of payment from the business to HMRC being received by the funder.
The business then repays the loan plus interest in three instalments over roughly the next 30, 60 and 90 days.
Partial VAT Loan
Sometimes businesses may only want to fund a part of their VAT liability and don't require funding for the full amount – the partial VAT Loan is perfect for this situation.
The underwriting process is exactly the same as for the full VAT Loan however a specific amount is requested, rather than the full VAT liability.
As only some of the VAT will be funded by the finance company, the business customer must ensure that the balance is paid to HMRC by the deadline to avoid incurring any surcharges.
Another form of the partial VAT Loan is the 1+2 payment profile, which involves the business customer paying the first installment up front, and making two further payments on 30 and 60 days respectively. This still provides the bulk of cashflow benefit to the business customer and ensures no VAT surcharges are incurred, whilst reducing the overall interest cost.
Why choose MacManus Finance or VAT Loans?
UK firms are well advised to engage the service of a skilled independent brokerage who can save them time and money by accessing the widest panel of options, who are Authorised and Regulated by the Financial Conduct Authority and are full members of the National Association of Commercial Finance Brokers trade association, as membership of both requires firms to demonstrate the highest standards of integrity and submit to consistent monitoring of activities, providing the business owner with confidence in the firm they have chosen to work with.
MacManus Asset Finance are one such firm – directly authorised by the Financial Conduct Authority, full members of the National Association of Commercial Finance Brokers, and with a customer base of almost 300 UK businesses whom we have supported for over 15 years.
This credibility combined with an extensive panel of finance providers, including some of the best priced, and most flexible lenders in the marketplace provides a winning combination.
Our business motto is "Never Just a Number" – and we take pride that our clients never feel like they are just a number to us, as so many business owners are made to feel by larger financial institutions.
Your business success is our business success, we never take our clients for granted, and will always aim to deliver more than our clients expect.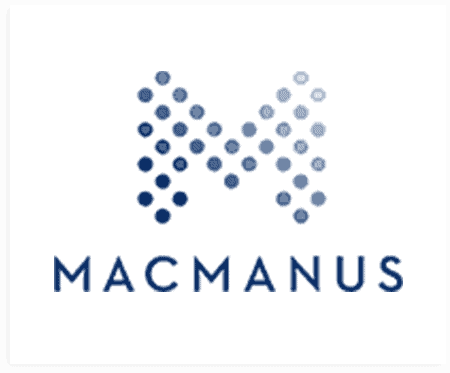 How to apply for VAT Loans with MacManus Finance
We make your VAT Loan journey as simple as possible.
From your first call, email or completed webform we will act as your trusted partner, understanding your objectives and putting together options for you to consider.
We may need to ask you some general business questions and ask for some financial information from you in order to carefully prepare your personalised quotation from our funding panel.
Once you have reviewed your no obligation quotations and are happy to proceed we will prepare your application and liaise with the lenders to secure the funding you need.
Once agreed we will notify you and then liaise with you to prepare your finance agreement for signing.
From here we ensure everything is finally packaged and presented to the finance company who will activate your agreement and

pay

HMRC directly, or subject to approval, to you, allowing you to enjoy the peace of mind that you won't incur any late payment surcharges and have the added benefit of the additional working capital.
Still have more questions about VAT Loan?
Contact us for simple and easy answers to all your questions
MacManus Asset Finance Ltd Registered Office: 1a Ynysmeurig Road, Abercynon, CF45 4SY Company Registration Number: 5785432 MacManus Asset Finance Ltd is Authorised and Regulated by the Financial Conduct Authority. Firm Number 821663. MacManus Asset Finance Ltd is an independent asset finance brokerage not a lender, as such we can introduce you to a wide range of finance providers depending on your requirements and circumstances. We are not independent financial advisors and so are unable to provide you with independent financial advice. MacManus Asset Finance Ltd may receive payments(s) or other benefit from the finance provider if you decide to enter into an agreement with them.
MacManus Asset Finance Ltd © Copyright 2020