Get an Invoice Finance quote in 60 seconds
MacManus Asset Finance is a leading independent commercial finance brokerage, and has traded since 2005. We are authorised and regulated by the Financial Conduct Authority and are full members of the National Association of Commercial Finance Brokers
Get Invoice Finance Quickly with Access to Market Wide Funding Panel
Factoring, CHOCS, Invoice Discounting & Selective Invoice Finance
Ideal for Firms in Recruitment, Haulage, Construction, Wholesale & Distribution and many other Sectors
Dedicated Account Manager Will Tailor a Solution to Match Your Unique Requirements.
Fee Free Brokerage Service.
Grow your business with Invoice Finance
Having large amounts of cash tied up within your debtors can substantially halt your SME business growth. An
Invoice finance solution will help unlock up to 95% of the cash tied up in your unpaid invoices.
Types of Invoice Finance we offer
There are several forms of Invoice Finance, all are variations on the fundamental theme of releasing cash from outstanding invoices that have been raised but not yet paid for. Here we explain the main differences of each.
Factoring
This is what is called a "disclosed" facility, which means that the invoice the business sends to its customer requests that payment be made directly to the invoice finance provider. The fact that the business is using invoice finance is therefore "disclosed" to its customer
This means that the invoice finance provider "owns" this outstanding debt and can pursue the debtor for payment should it not be forthcoming within the agreed timescales.
The business will benefit from the immediate cash made available from the invoice finance provider, and will receive the bulk of the balance when their customer eventually settles the invoice.
With a full factoring facility, all the invoices must go through the factoring facility under the terms of the agreement with the invoice finance provider.
This is a suitable method of funding for most businesses in which confidentiality of funding is not a critical concern and who may wish to benefit from the funder managing the credit control function.
CHOCS
CHOCS stands for Customer Handles Own Collection Service
It is exactly the same as factoring facility as detailed above, except that the customer is responsible for managing their own credit control function, and chasing their customers to make payments.
This can be attractive to businesses as it can mean a cheaper facility (as the invoice finance provider is not charging to use its staff to chase debts) and also allows a business to approach their customers in the most appropriate way and ensuring the business relationship can be protected.
This is a great option for businesses that are happy to do their own credit control and also wish to exercise a flexible approach when chasing individual clients for payment.
Invoice Discounting
This is what is called a "non disclosed" or "confidential" facility. The businesses end customer will have no knowledge that the business is using an invoice finance facility as they receive invoices from them with no mention of any invoice finance provider disclosed on the invoice. They will pay the business directly on their normal agreed payment terms, and will not be approached by the invoice finance provider.
Behind the scenes, the business has an agreement with the invoice finance provider to receive an advance against the invoices they raise in exactly the same way as they would with a factoring facility.
The business is then responsible for managing its own credit control functions and collecting the payments from their customer.
When funds are finally received these are collected by the business and their original advanced payment plus the facility charges are paid to the invoice finance provider.
As there is less work involved from the invoice finance providers position this can often be a cheaper option for a business however they have more hands on involvement in the process.
Due to the nature of this facility it tends to be offered to businesses with annual turnover of £1M+, however in recent times this level has been reduced by some lenders
Selective Invoice Finance
This is a form of invoice finance which allows a business to choose or "select" which invoices it wishes to raise money from.
Rather than all invoices being put through the same facility it may be the case that a business has one or a small number that it would benefit from a payment advance on, but that they are happy to wait for payment on the bulk of other invoices, or that they may be paid very quickly for most invoices and one or two take a lot longer to be paid.
In these cases a full factoring facility may not be suitable, but an "as and when" facility would be useful.
The cost of this facility can be double that seen in full factoring, however it is limited only to the invoice being lent against, and there is no ongoing commitment or fees other than when used .
Why choose MacManus Finance for Invoice Finance?
There are so many invoice finance providers in the UK, so businesses will be poorly advised to approach invoice finance providers directly as there is so much variation in product, service and pricing that the best option, and most suitable funder, will likely be missed.
Some firms approach their bank as the obvious solution, however due to the large number of clients the high street banks have, the product and service is largely homogenized to a "one size fits all approach" and businesses get lost in "the system", with poor levels of customer support reported.
A far better approach is for businesses to engage the services of a skilled and well connected independent business finance broker, to help them navigate through the various options available, and to identify the most suitable funder.
As invoice finance is a product that firms will engage with everyday, it is really important that the most suitable funder is matched with the right business.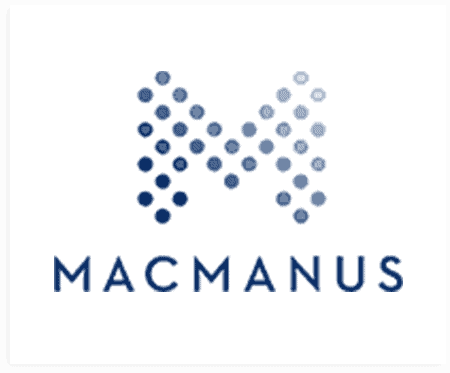 For some firms, price is the primary driver, for other it will be the percentage advanced, for others it will be the customer service aspect and ease of interaction with the lender, or their flexibility in adapting their offering.
Invoice Finance is generally not a facility that falls under the oversight of the Financial Conduct Authority, and as a result has a reputation for attracting less than scrupulous brokers into the marketplace.
Businesses should understand that not all brokerages are of equal standing or reputation, and whilst FCA oversight isn't required to operate in invoice finance, one should ask why a serious and respectable brokerage wouldn't be.
Before engaging any broker, businesses should look for a brokerage who are Authorised and Regulated by the Financial Conduct Authority and are full members of the National Association of Commercial Finance Brokers trade association, as membership of both requires firms to demonstrate the highest standards of integrity and submit to consistent monitoring of activities, providing the business owner with confidence in the firm they have chosen to work with.
If the broker is not a member of both, ask them why they are not, and give careful thought as to whether they are a suitable firm to engage with.
MacManus Asset Finance are a brokerage of suitable standing and reputation – directly authorised by the Financial Conduct Authority, full members of the National Association of Commercial Finance Brokers, and with a customer base of almost 300 UK businesses whom we have supported for over 15 years.
Our business ethos is built around the idea of "Never Just a Number" – and we take pride that our clients never feel like they are just a number to us, as so many business owners are made to feel by larger financial institutions.
Your business success is our business success, we never take our clients for granted, and will always aim to deliver more than our clients expect.
How to apply for Invoice Finance with MacManus Finance?
We make your invoice finance journey as simple as possible.
From your first call, email or completed webform we will act as your trusted partner, understanding your objectives and putting together options for you to consider.
We may need to ask you some general business questions and ask for some financial information from you in order to carefully prepare your personalised quotation from our funding panel.
We then liaise with our funding panel and identify two or three suitable options for you to consider.
If any or all are of interest we put you in direct contact with the lender to ask any questions you may have and progress the process to the next step.
Our brokerage service is entirely without obligation or cost so you have absolutely no risk in engaging us to take the strain and to guide you in the best direction.
Still have more questions about Invoice Finance?
Contact us for simple and easy answers to all your questions
MacManus Asset Finance Ltd Registered Office: 1a Ynysmeurig Road, Abercynon, CF45 4SY Company Registration Number: 5785432 MacManus Asset Finance Ltd is Authorised and Regulated by the Financial Conduct Authority. Firm Number 821663. MacManus Asset Finance Ltd is an independent asset finance brokerage not a lender, as such we can introduce you to a wide range of finance providers depending on your requirements and circumstances. We are not independent financial advisors and so are unable to provide you with independent financial advice. MacManus Asset Finance Ltd may receive payments(s) or other benefit from the finance provider if you decide to enter into an agreement with them.
MacManus Asset Finance Ltd © Copyright 2020