What is Invoice Finance?
Invoice Finance is an extremely popular form of business funding amongst UK businesses across all sectors, in which firms are able to gain immediate access to most of the capital that is held up in their outstanding debtor book.
Invoice Finance can be known by a number of different names including factoring, invoice factoring, invoice discounting, confidential invoice discounting and CHOCS, but they are all variations on fundamentally the same concept.
The UK Invoice Finance market is large and growing rapidly. Almost all the high street banks have an invoice finance offering and there are dozens of other independent invoice finance and factoring businesses able to provide funding to businesses in every sector.
Some of the sectors in which invoice finance is particularly popular are:
Haulage
Transport
Recruitment
Construction
Warehousing & Distribution
Manufacturing
Engineering
Printing
Security
At any time most businesses will have payments due to it from customers for work they have completed but not yet been paid for.
These outstanding payments make up the businesses outstanding debtor book. The amount of funds outstanding to a business at any one time can be found by the business running an aged debtor report from their accounting software.
Depending on the payment terms that a firm has agreed with its clients this money may be outstanding for anything from a few days to several months, and by using an invoice finance facility businesses can access a valuable stream of cashflow earlier than they otherwise would.
The process is very simple. The business enters into an agreement with an invoice finance provider to sell these outstanding invoices for an agreed percentage of the full cost. Depending on the industry this can range from 60% to 95% but is commonly around the 80-85% level.
The invoice finance provider will then advance this agreed percentage immediately providing the business with the bulk of the funds due for immediate use.
A common misconception amongst some businesses is that this initial payment is all the funds they will receive. If this were true then invoice finance would be a punitively expensive funding option and no one would use it.
The reality is that this initial payment is simply the first part of the funds that the business will receive.
What happens next is that the invoice finance provider waits for the businesses customer to eventually pay the outstanding invoice, and it will then advance the rest of the funds to the customer, deducting their costs for making the facility available.
By way of context, the invoice finance provider will typically want between 1% and 3% of the total invoice value for providing the facility. The percentage range will vary based on overall business turnover, industry sector, length of time funds are outstanding, the number of invoice raised, quality of the customer base and other factors.
So in most cases businesses will ultimately receive between 97% and 99% of their original outstanding invoice amount – with between 60% and 95% released immediately and the balance coming later – which makes invoice finance an extremely competitive funding option for most businesses.
Free Invoice Finance Review
The Benefits of Invoice Finance
Invoice Finance offers many benefits to UK businesses, including:
Cashflow Benefits – the most obvious benefit from using invoice finance is the immediate boost to cashflow it offers. Whilst a firm is waiting to be paid by its customers for work already done, they will still have immediate costs of their own to meet, including wages, rent, utilities, taxes, payments to their own suppliers – funds for these costs must come from somewhere and there is an inevitable squeeze on available cash reserves, if any exist. By engaging an invoice finance facility businesses can have immediate access to the bulk of money due to them which means less reliance on other forms of borrowing, and more flexibility when it comes to day to day business decisions.
Savings Benefits – whilst there is a cost for having invoice finance, there is also a potential to save money as a result of access to funds. Remember, every business is some other businesses customer. Many firms are willing to offer a discount on their prices for quick payment and a firm that uses invoice finance can use this to reduce their costs and save money. We have seen plenty of examples of this including one firm who were offered a 10% discount for payment on delivery rather than having their usual 90 day payment terms. This 10% saving was much more than the cost of the invoice finance facility they were using to fund the earlier payment. Asking suppliers whether they will provide a discount for early payment can unlock unexpected cost savings.
Admin Benefits – chasing the payment of outstanding invoices is never a pleasant experience and can lead to an increased admin burden and additional staff costs. Many invoice finance options include the ability for an outsourced credit control function, meaning payments are managed and chased by the invoice finance provider and allowing the business to focus on fulfilment and sales, rather than chasing debts.
Growth Benefits – having healthy working capital can unleash genuine growth and expansion for many businesses who would otherwise be held back by the lack of funds required to secure new contracts, or to invest in their staff numbers, or for any other business growth project. What would an extra 10%, 50% or 100% turnover growth be worth to your business if you could access the additional capital needed to get to that level for a cost of between 1% and 3%? How straightfoward a decision would that be?
Secure your Invoice Finance with one of the UK's leading brokers
MacManus Asset Finance is a leading independent UK invoice finance brokerage, trading since 2005. We've helped many British firms access competitive invoice finance facilities to assist their cashflow management via our huge panel of finance providers. We're authorised and regulated by the Financial Conduct Authority.
Why choose MacManus Finance for Invoice Finance?
UK firms are well advised to engage the service of a skilled independent brokerage who can save them time and money by accessing the widest panel of options, who are Authorised and Regulated by the Financial Conduct Authority which requires firms to demonstrate the highest standards of integrity and submit to consistent monitoring of activities, providing the business owner with confidence in the firm they have chosen to work with.
MacManus Asset Finance are one such firm – directly authorised by the Financial Conduct Authority, and with a customer base of almost 300 UK businesses whom we have supported for over 15 years.
This credibility combined with an extensive panel of finance providers, including some of the best priced, and most flexible lenders in the marketplace provides a winning combination.
Our business motto is "Never Just a Number" – and we take pride that our clients never feel like they are just a number to us, as so many business owners are made to feel by larger financial institutions.
Your business success is our business success, we never take our clients for granted, and will always aim to deliver more than our clients expect.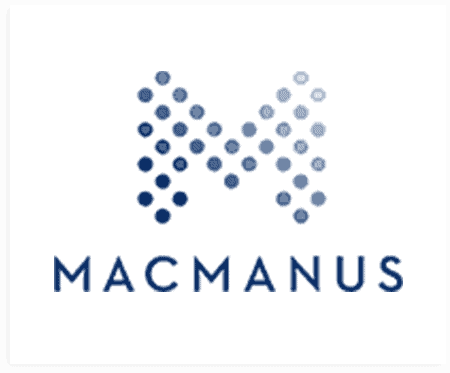 Types of Invoice Finance we offer
There are several forms of Invoice Finance, all are variations on the fundamental theme of releasing cash from outstanding invoices that have been raised but not yet paid for. Here we explain the main differences of each.
Factoring
This is what is called a "disclosed" facility, which means that the invoice the business sends to its customer requests that payment be made directly to the invoice finance provider. The fact that the business is using invoice finance is therefore "disclosed" to its customer.
This means that the invoice finance provider "owns" this outstanding debt and can pursue the debtor for payment should it not be forthcoming within the agreed timescales.
The business will benefit from the immediate cash made available from the invoice finance provider, and will receive the bulk of the balance when their customer eventually settles the invoice.
With a full factoring facility, all the invoices must go through the factoring facility under the terms of the agreement with the invoice finance provider.
CHOCS
CHOCS stands for Customer Handles Own Collection Service
It is exactly the same as factoring facility as detailed above, except that the customer is responsible for managing their own credit control function, and chasing their customers to make payments.
This can be attractive to businesses as it can mean a cheaper facility (as the invoice finance provider is not charging to use its staff to chase debts) and also allows a business to approach their customers in the most appropriate way and ensuring the business relationship can be protected.
This is a great option for businesses that are happy to do their own credit control and also wish to exercise a flexible approach when chasing individual clients for payment
Invoice Discounting
This is what is called a "non disclosed" or "confidential" facility. The businesses end customer will have no knowledge that the business is using an invoice finance facility as they receive invoices from them with no mention of any invoice finance provider disclosed on the invoice. They will pay the business directly on their normal agreed payment terms, and will not be approached by the invoice finance provider.
Behind the scenes, the business has an agreement with the invoice finance provider to receive an advance against the invoices they raise in exactly the same way as they would with a factoring facility.
The business is then responsible for managing its own credit control functions and collecting the payments from their customer. When funds are finally received these are collected by the business and their original advanced payment plus the facility charges are paid to the invoice finance provider.
As there is less work involved from the invoice finance providers position this can often be a cheaper option for a business however they have more hands on involvement in the process.
Selective Invoice Finance
This is a form of invoice finance which allows a business to choose or "select" which invoices it wishes to raise money from.
Rather than all invoices being put through the same facility it may be the case that a business has one or a small number that it would benefit from a payment advance on, but that they are happy to wait for payment on the bulk of other invoices, or that they may be paid very quickly for most invoices and one or two take a lot longer to be paid.
In these cases a full factoring facility may not be suitable, but an "as and when" facility would be useful.
The cost of this facility can be double that seen in full factoring, however it is limited only to the invoice being lent against, and there is no ongoing commitment or fees other than when used.
MacManus Asset Finance Ltd Registered Office: Britannia House, Caerphilly Business Park, Caerphilly, CF83 3GG. Company Registration Number: 5785432 MacManus Asset Finance Ltd is Authorised and Regulated by the Financial Conduct Authority. Firm Number 821663. MacManus Asset Finance Ltd is an independent asset finance brokerage not a lender, as such we can introduce you to a wide range of finance providers depending on your requirements and circumstances. We are not independent financial advisors and so are unable to provide you with independent financial advice. MacManus Asset Finance Ltd may receive payments(s) or other benefit from the finance provider if you decide to enter into an agreement with them.
MacManus Asset Finance Ltd © Copyright 2020